TOP STREAM 32Kbps (10Khz)


. . . This is hitbound from a guy I know, Paul Petersen . . .

[Description by Uncle Ricky. Contributed by Steve Eberhart]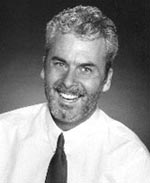 Michael Spears,
in recent years

Hal Martin

grew up to become

Michael Spears

and passed away, of cancer, on October 25, 2005.

Hal Martin disappeared after Michael moved from from Jock to PD and stations like KFRC and KHJ in the 70's. He was part of the group that put Tampa Bay's first all-Talk station (WPLP) on the air, before joining Fairbanks as National PD, and launching New World Media in 1978. He repeated his success in consultancy and syndication for Buffalo, Chicago, and many times in Dallas, including KNUS, KKDA, and KRLD in 1994.

This aircheck of classic KLIF is a treasure of 60's delights, including a spot for Frank Zappa and The Mothers Of Invention at the Convention Center, and a full Bruce Hughes newscast (right after Yahoo! Mountain Dew! at 14:09), with first-person accounts that you would not broadcast today — even in the land of "Free Speech". The infamous Chicago Democratic convention is underway and an altercation has just broken out on the floor. (These days, if there's anything as complex as an "altercation" anywhere, you call your lawyer!) A copy of a telegram confirms that President Lyndon Johnson will not seek the nomination for President, and there's a big promotion going on with football teams in Dallas and Houston and sister station KILT.

Listen for PAMS jingles and many musical surprises - proving that back in the days of regulated radio, someone had to play the new stuff, even if it's totally forgotten 30+ years later. And spots! Tommy James And The Shondells for H.I.S. jeans, Aretha for Coke and that great 7-11 guy for The Blue Gook. I can remember when 7-11 made convenience stores a class act.

The only disappointment here is that somewhere along the way, this recording was copied from or to

This exhibit is UNSCOPED, meaning that all the music is included. We are required to pay a fee for each listener for all musical performances on this recording. Plus, we must also pay the cost of Internet bandwidth to deliver it to you. We are a user-supported organization, and if you enjoy this exhibit,

please say thanks with your support

.

a machine with the alignment just slightly off. So, that's not a special psychedelic version of the

Amboy Dukes

, that's what old radio guys call "tape-travel". The frequency response changes as the tape moves across the mis-aligned head. (And every copy thereafter is flawed..) At one time, this was a great broadband off-air recording. (We removed the 10Khz squeal before final processing.)

The legendary Gordon McLendon appears with an editorial at the end, and there is more than one ID that identifies KLIF as a "McLendon Station". Remember that it was this kind of local, "do-it-yourself" radio that inspired a young Michael Spears to choose a career in radio. And now, almost 40 years later, we remember a veteran Radio Wizard. He took what he learned at KLIF and made it part of some of the best radio stations ever.

---