Whodaguy Ron Jacobs
Old School Deejay
1955 ~ 2007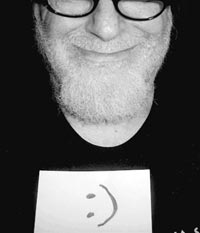 March, 2007. Ron Jacobs Photo.
Ron Jacobs is currently CarPoolTunneled out.

Keyboarditis.

"Liner Notes" might be forthcoming.

(Hey, all other RJ material on ReelRadio comes with minutiae-filled facts and titillating anecdotes.)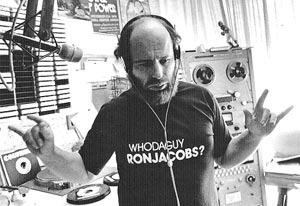 March 1997. Alexis Higdon photo.
NOTE: As Whodaguy,
Ron Jacobs was PD and morning drive at #1 KKUA-Honolulu, 1976-79. During those years, Senator Barack Obama attended Punahou School; freshman though senior years. Jacobs blithely claims, "I was Obama's morning man!" Why not? Both guys were born in Waikiki, O'ahu, Hawai'i. The young Obama and old man RJ dined at some of the fine barter deal restaurants on Kuhio Ave.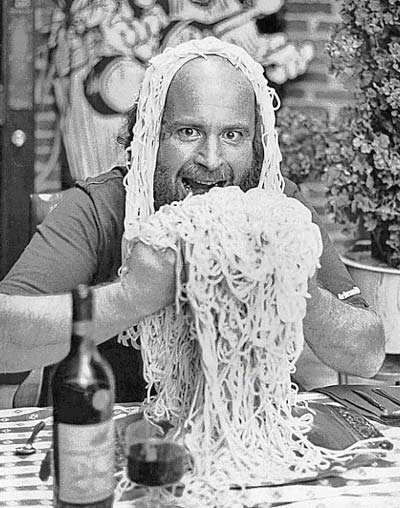 Courtesy Carl "Kini Popo" Hebenstreit.
Anyway, folks this is an AUDIO exhibit. So hit it . . .

TOP STREAM 32Kbps, 10KHz


Ron Jacobs, KKUA Honolulu, HI, 1976 (13:44)

. . . Would you please play 'Tear The Sucker Off The Roof'? That's not the way it works, folks . . .
---

COMMENTS REGARDING WHODAGUY RJ ON KKUA