TOP STREAM 32Kbps (10Khz)



Elvis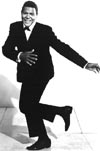 Chubby Checker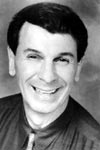 Freddy Cannon


. . . they were doing a lot of the same things then as they are now . . .

[Description by Uncle Ricky from notes by contributor Don Kent]

This is Hour 30 of the First and Original History Of Rock And Roll, as broadcast by KHJ/Los Angeles between 5PM and 6PM on Saturday, February 22, 1969. Our host is Robert W. Morgan. This hour bridges 1959 and 1960.

The original recording by Don Kent was severely damaged by technical problems and static, so this exhibit has been restored with the generous contribution of a close-generation dub of the original program master by The Norm Garr Collection. The should-have-been-ten-minute Marv Howard newscast has been edited to remove large sections of giant clicks, pops and volume dropouts.

This was the first "Rockumentary", produced by KHJ Program Director Ron Jacobs. Following the unprecedented success of this legendary broadcast, Jacobs left KHJ later that year. RKO made the show available to the other stations in their group, narrated by station-specific talent. When RKO was done with it, Drake-Chenault offered a re-recorded version in syndication three times between 1970 and 1982. An edited version (no jingle) of the last release, narrated by Bill Drake, was still in syndication as of 2006.

The morse code REELRADIO "copymark" included (three times) in this exhibit is a reminder that duplication and distribution for trade or sale is illegal and inappropriate. Do not copy, do not trade, do not sell.